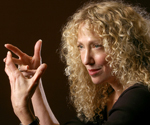 Connie Field (producer / director) is an Academy Award nominated director who has made a number of high profile documentaries that have been shown all over the world. Before getting involved in film she worked as an organizer in many social and human rights organizations where she established her commitment to progressive social change which she has carried into her film career. Many of her films focus on hidden histories, stories that had not been told before which should be an important part of our collective memories. She recently finished Al Helm: Martin Luther King in Palestine, about an African American gospel choir touring Palestine in a Palestinian play about Martin Luther King Jr. Prior to that she completed the seven-part series Have You Heard From Johannesburg, on the global movement that ended Apartheid in South Africa, which aired on PBS and the BBC in January 2012. Some of her previous work includes Freedom on My Mind a history of the civil rights movement in Mississippi; the feminist classic The Life and Times of Rosie the Riveter and ¡Salud! on Cuba's role in the struggle for global health equity. She has won numerous awards including Academy Award nominations, the Sundance Grand Jury Prize, a primetime Emmy Award, British Academy Award Nominee, Best Series, and Best Feature Documentary from numerous festivals, as well as having her films listed as the Best Doc of the Year or One of the Ten Best Films of the Year by a number of film critics. Her work has been broadcast in over 30 countries including Japan, Brazil, South Africa, Britain, Australia, Denmark, Germany, France, Spain, England, and in the US. She is a recipient of the John Grierson Award as most outstanding social documentarian, and a John Simon Guggenheim Fellowship and is a member of the Academy of Motion Picture Arts and Sciences.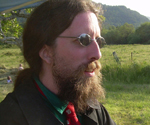 Gregory Scharpen (editor) has been working with Clarity Films for 14 years, where he was trained as a film editor. His background as an award-winning theatrical sound designer in the San Francisco Bay Area has been a major asset. He has been the resident designer for Central Works Theatre Ensemble since 1997, and has designed for Theatre Rhino, Shotgun Players, TheatreFIRST, Shakespeare Santa Cruz, and others.
He records and performs what is referred to as "experimental music" under the name Thomas Carnacki, and has appeared on CDs of and/or performed live internationally with such groups as the dada-inspired irr. app. (ext.), the seminal British experimental group Nurse With Wound, the exclamatory metal percussionist Moe! Staiano's Moe!kestra!, Evangelista's itinerant chanteuse Carla Bozulich, and the late Oakland-based avant-rock group Sleepytime Gorilla Museum's Matthias Bossi and Carla Kihlstedt. Since 1995, he has hosted KALX 90.7fm's weekly film program, "Film Close-Ups", as well as producing the theatre/visual arts show "Arts in review", the classical music hour "Discourse on the 8th and 9th", a monthly musician spotlight on "Women Hold Up Half The Sky", and (occasionally) "Information Overload", devoted to experimental music.